Romagna4bike
An exciting 225-km mountain bike adventure in discovery of the Vena del Gesso Romagnola Regional Park. A four-day tour exploring every corner of the Imola and Faenza area.
from € 500
Bicycle tour guide, 3 overnight stays, 3 dinners and 1 traditional local lunch
4 days
Italian and English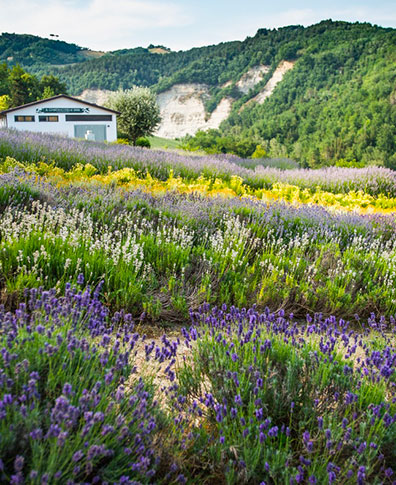 Augusto Rinaldi Ceroni Botanical Herb Garden
Casola Valsenio, a little village in the Romagna Apennines bordering the Tuscany region, is the 'land of forgotten herbs and fruits'. Its Botanical Herb Garden is one of the most complete of its kind in Italy specialising in medicinal plants, cultivating nearly 500 plant varieties. Let our expert guide help you discover the properties and of these plants and the secrets, traditions and fascinating facts associated with them.
from € 8
Guided tour of the Botanical Herb Garden and workshop of your choice: distillation or infusions.
2 hours
Italian and English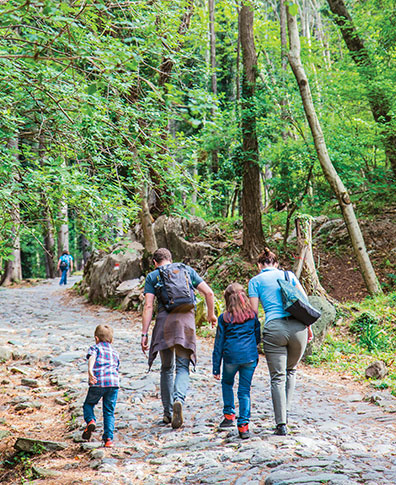 TREKKING BY NIGHT IN THE VENA DEL GESSO ROMAGNOLA REGIONAL PARK
A night-time trek through the beautiful landscape of the Vena del Gesso Romagnola Regional Park dedicated to the gypsum and sulphur formation that emerged six million years ago, cutting across three valleys and appreciably affecting the climate and landscape, with caves and abandoned quarries dotted throughout the Park. The trek is also available during the day.
from € 10
Hiking and environmental guide, introduction to the Vena del Gesso Romagnola Regional Park and the geomorphological features of this unusual terrain, night-time tour.
approx. 3 hours
Italian English on request