The Terme di Riolo, thermal baths, built in 1870, are surrounded by the rolling hills of Romagna, in the beautiful setting of a large, century-old park. Here, you can relax in absolute tranquillity and rediscover the rhythms of nature.
The greatest strengths of our spa, certified by the Ministry of Health as "Superior Level 1 Thermal Baths", are its precious natural resources, namely the Vittoria, Breta, Margherita and Salsoiodica healing waters and the high-quality spring mud of the 'Vulcanetti di Bergullo', the only mud springs in the Region.
At the Riolo Thermal Baths, you can treat yourself and improve your well-being thanks to the advice of the medical team and cutting-edge therapies and procedures using our natural resources.
Our spa has an ENT Centre with Children's Department, Mud-Balneotherapy Centre, Natural Methods Centre, Motor and Respiratory Rehabilitation Centre, and Thermal Beauty Centre.
THE SPRING MUD OF THE RIOLO THERMAL BATHS
Riolo Thermal Baths have the only spring mud in the Emilia-Romagna region. Unlike a prepared or artificial mud, it is created deep in the earth, already naturally mixed with salsobromoiodic water and driven upward by methane and carbon dioxide through small natural mud cones situated in the Bergullo locality, not far from the town of Riolo Terme. Spring mud and a thermal bath are the perfect way to pamper yourself after a day in the saddle or intensive physical activity, thanks to their intense muscle relaxing and regenerative effects.
Salsobromoiodic "Salsoiodica" water is used for its relaxing and anti-inflammatory effects on the osteoarticular system and also for its exfoliating and purifying effect on the skin. This mud features excellent consistency and plasticity, enabling it to adhere uniformly to the skin and maintain its heat, then slowly released during the mud pack session.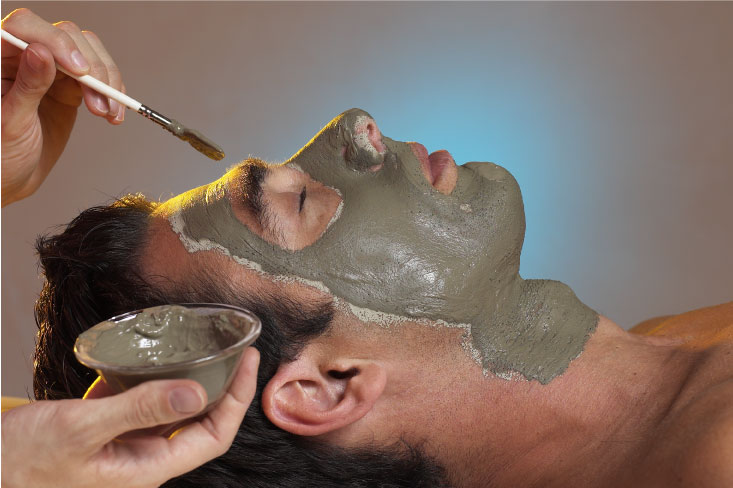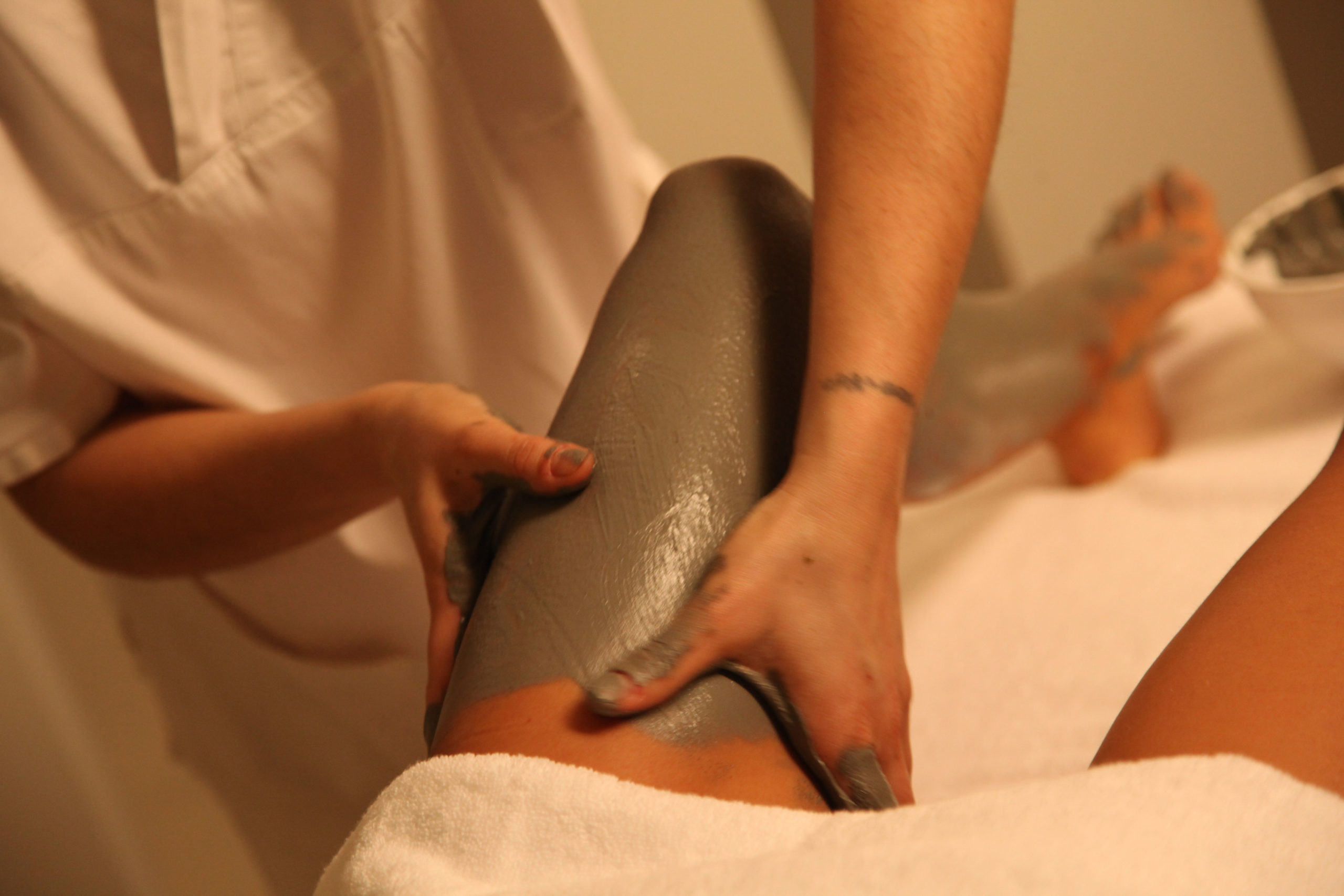 The thermal stress that derives from it results in abundant perspiration which triggers a series of beneficial biological reactions, such as local vasodilation and increase in endorphins (natural substances that reduce pain and remain high in the organism for several months following a complete cycle of mud therapy). This effect contributes to reducing muscular contraction and improving articular movement, eliminating the painful associated syndromes.
Therapeutic effects
Pain-relieving
Muscle-relaxing
Remineralising
Anti-inflammatory
Revitalising
At the Riolo Thermal Baths, special care can also be taken to nutrition, with advice from doctors specialising in nutrition and naturopathy and the option of receiving diets tailored to your personal requirements.
The Riolo Thermal Baths natural medicine centre performs manual techniques, herbal compresses with essential oils for purification of the liver and kidneys, and colon hydrotherapy, essential for purifying and stimulating the intestine to the benefit of the entire body. In addition to our natural Herbal and Homeopathic treatments, you can follow programmes involving modulated physical activity and individual nutrition plans, essential for purifying your body and fuelling it with renewed energy.
Our team of doctors, naturopaths, nutritionists and spa professionals will analyse your mental and physical condition and assess the health of your internal organs and any metabolic disturbances, based on accurate diagnostics and employing innovative and non-invasive technologies. This data will enable them to formulate a 'tailored' programme of therapies and treatments utilising the undisputed benefits of Kneipp hydrotherapy, phytotherapy, naturopathy, and mud-therapy with the velvety spring mud of Riolo Thermal Baths.
The spa is completed by a department dedicated to rehabilitation, with professionals specialising in various types of physical therapy, both in the studio and in the spa pool, excellent for a massage or treatment after training.
Terme di Riolo srl | Via Firenze, 15, 48025 Riolo Terme RA
E-mail: [email protected] | Tel: +39 0546 71045